Worried about finding the perfect gift for the math-lover in your life? Never fear, we've got you covered! The following gifts range from clothing to home decor, from gadgets to games, and even a tiny bit of edible math! No matter who you're looking to buy for, you'll find something in here to put a smile on their face and an equation in their heart!
Wearable Math
Mathematicians can wear their heart on their sleeve (or their feet, or their neck) when they dress to impress with these math-themed clothing items.
Show how beautiful math can be with this lovely Fibonacci Necklace.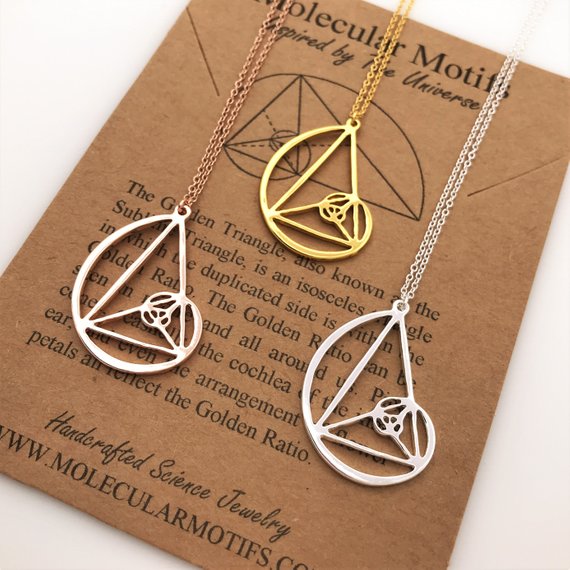 (Via Molecular Motifs on Etsy)
This Euler's formula math hoodie proves that math really can keep you warm during the cold months of winter.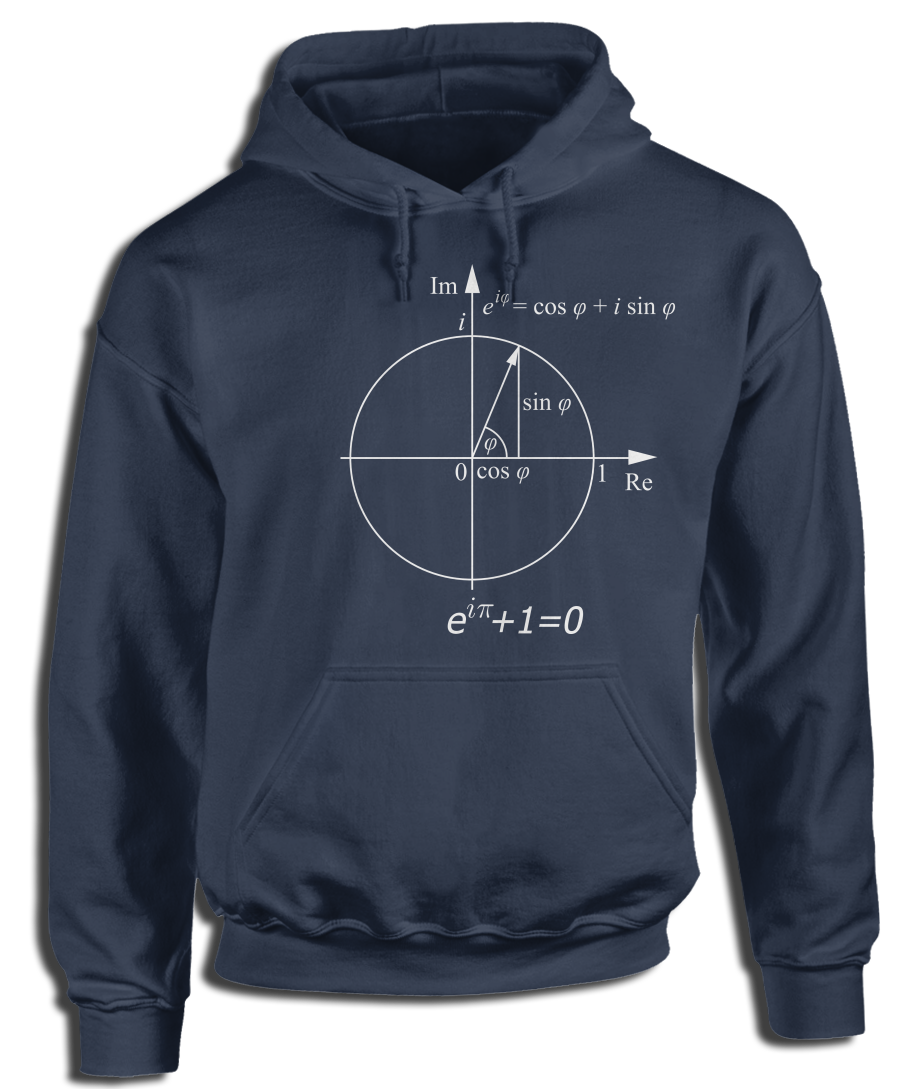 (Via Brave New Look)
Own your irrational side with a pi t-shirt (which can be worn on Pi Day, or any day of the year!)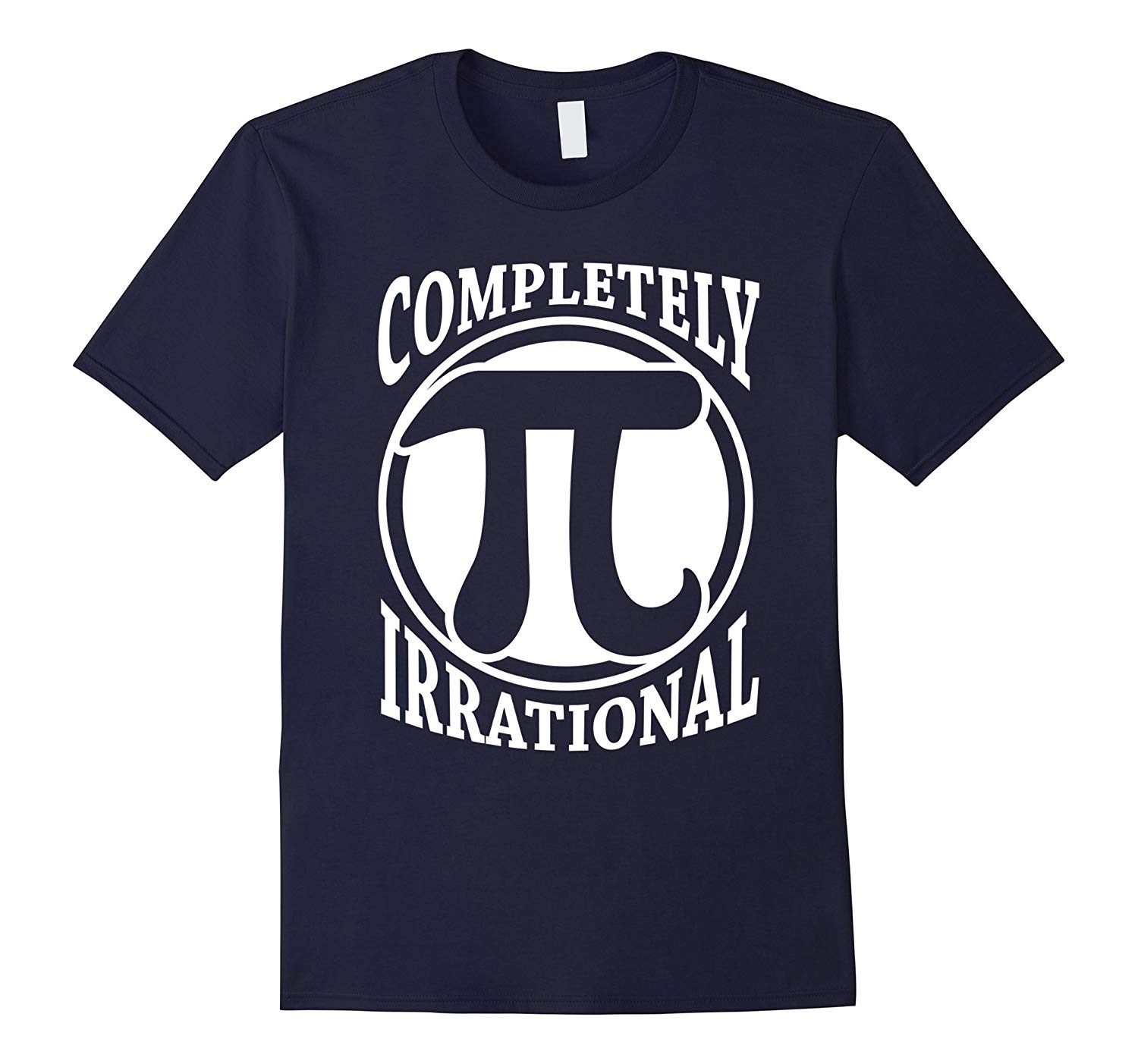 (Via Banazatee)
Get into the groove with Calculus patterned canvas shoes.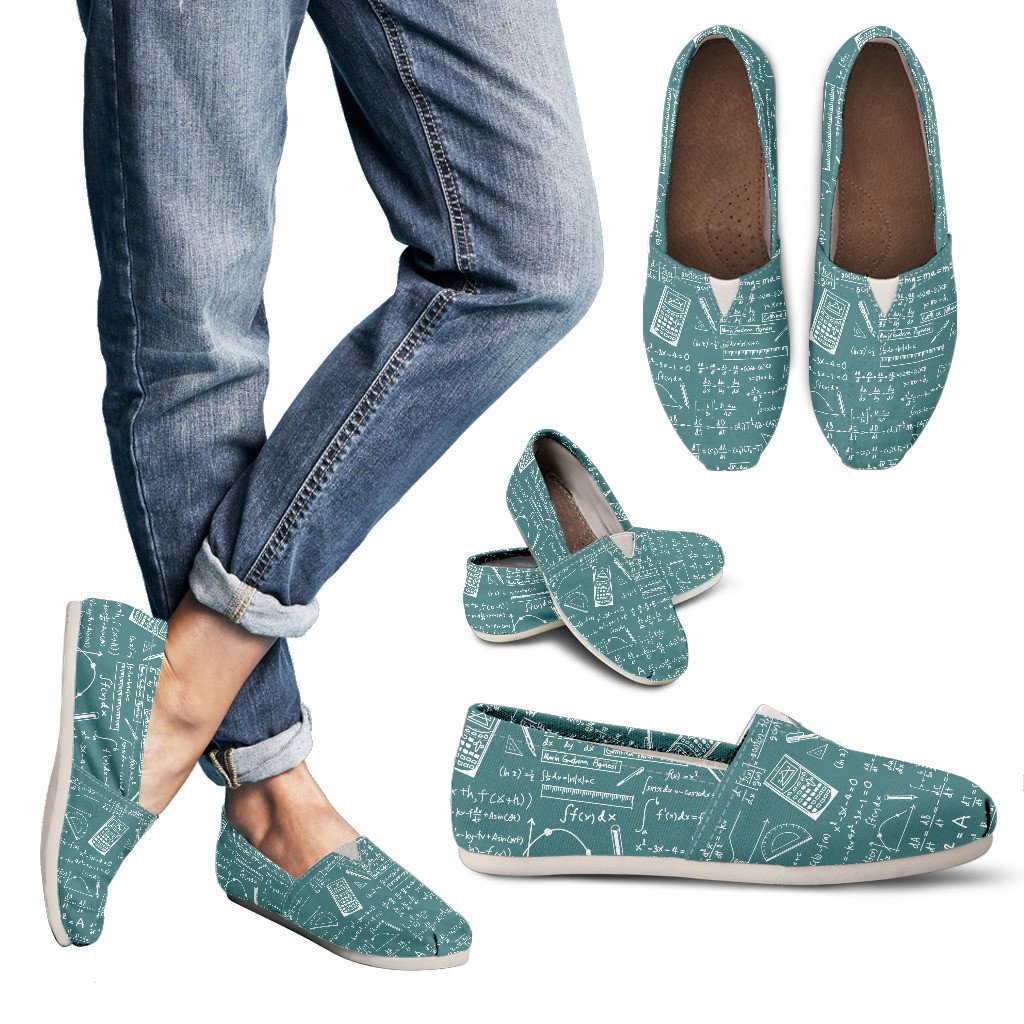 (Via Groove Bags)
Math for Your Home
The coolest of math-cats are subtle about their love of math when they sprinkle the numbers and equations artfully about their home. These home goods are bound to impress the discerning math visitor.
This Math Equations and Notations Clock is an hourly reminder of the wonder of math.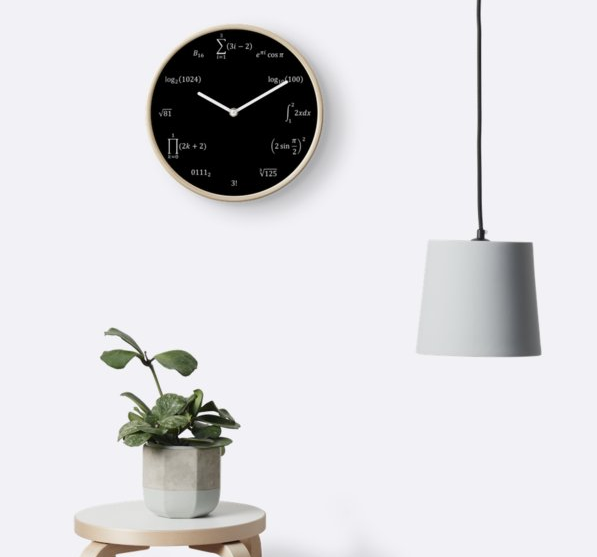 (Via Redbubble)
Everyone needs a higher math concepts mug for coffee, tea, hot-cocoa… the possibilities are infinite.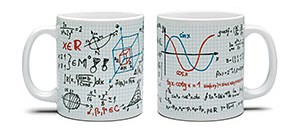 (Via Think Geek)
Have a drink with your favorite mathematicians with this set of 4 mathematical drinking glasses.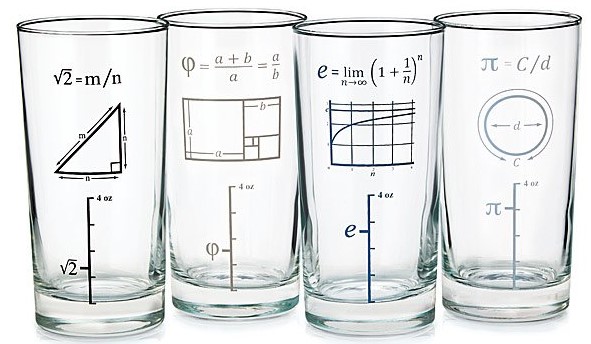 (Via Uncommon Goods)
These Pi Plates are good for more than just pie, and guests know that any food served on them, be it veggies or dessert, is bound to be brain food.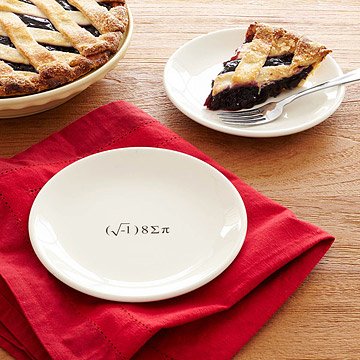 (Via Uncommon Goods)
Math Games
Math games are the gift that keep on giving, because they bring the joy of math into every day and every age!
For younger kids who like to move around, the Math Mat Challenge Game is a perfect way to exercise their bodies, brains, and funny bones at the same time. Ages six and up.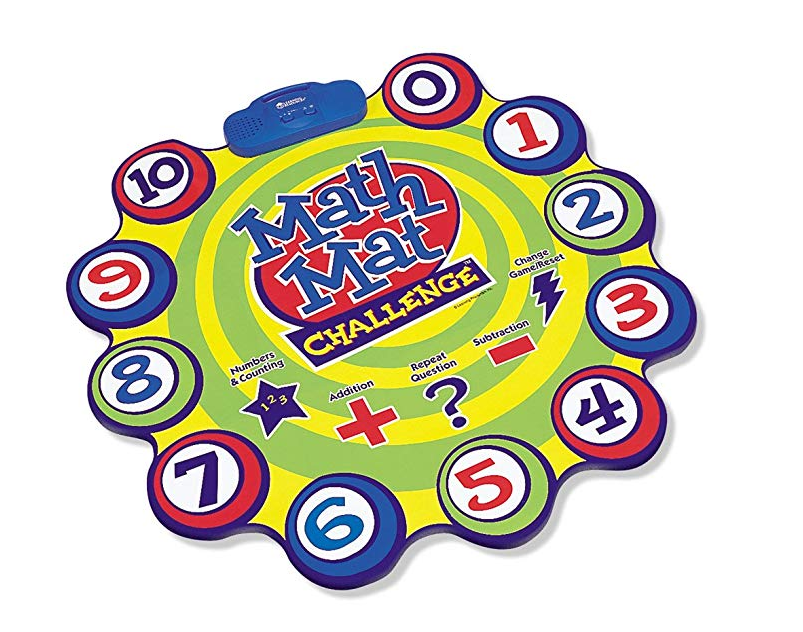 (Via Amazon.com.)
Show off math prowess with Are You A Math Genius? A book for ages 13 and up.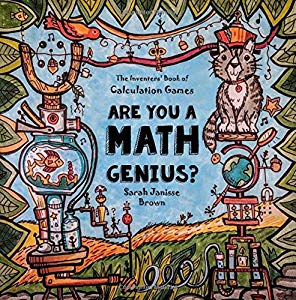 (Via Thriftbooks)
Have fun with math with Prime Climb, the beautiful, colorful mathematics game. For players aged 10 and up.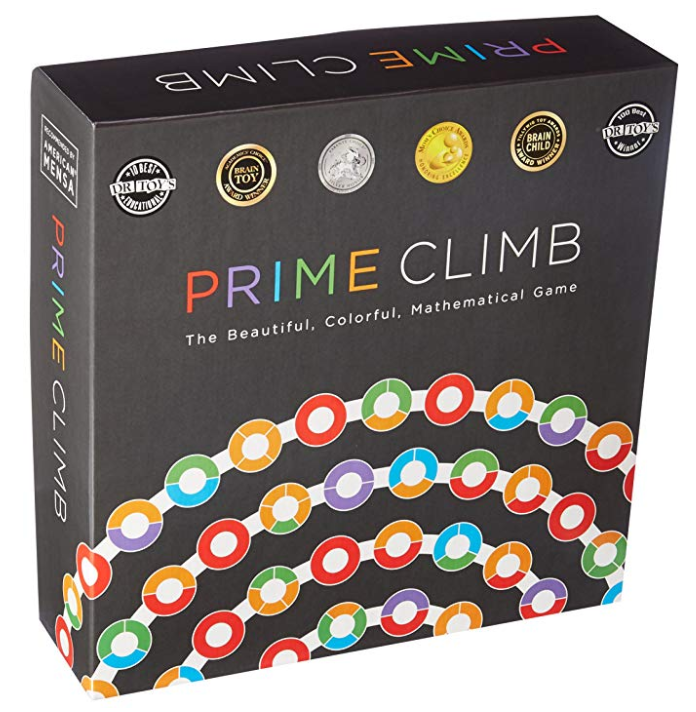 (Via Amazon.com.)
Math is fun for the whole family with Sequence, the challenging game of strategy for kids and adults alike.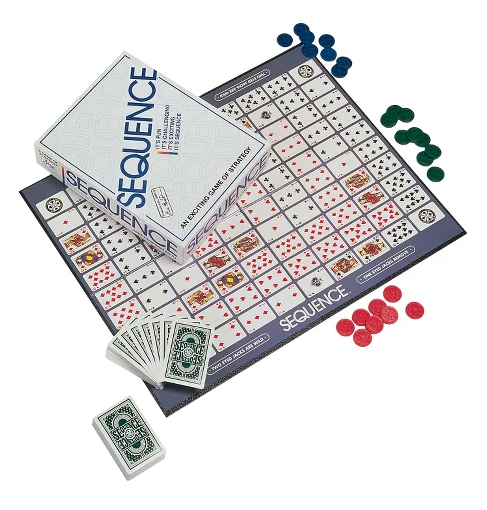 (Via Target)
Cool Math Gadgets
Do you know someone looking for a mathy gadget to use with their phone, in their office, or just have fun with at home? Look no further, we have the season's coolest math gadgets right here!
Look into the night sky or across distant mountaintops with this mini telescope for the phone camera.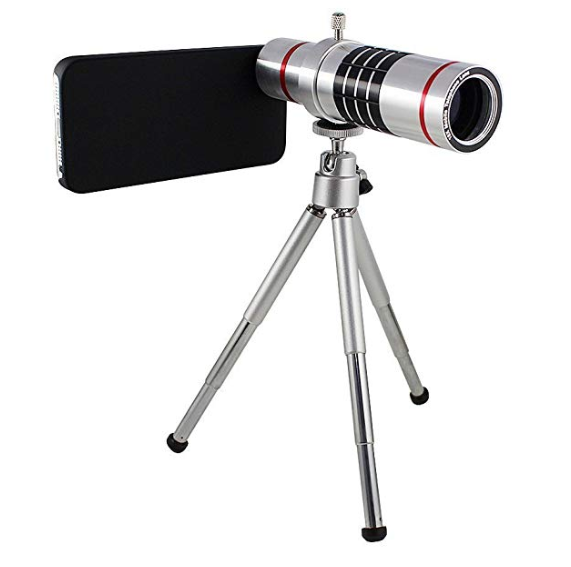 (Via Amazon.com)
Relax the mind and impress friends with the Oloid: combination desk sculpture, conversation starter and stress reliever.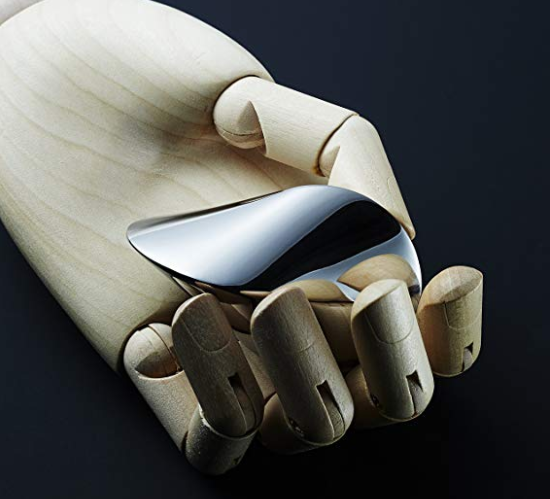 (Via Amazon.com)
Carry a love of math in your back pocket with this math equations phone case.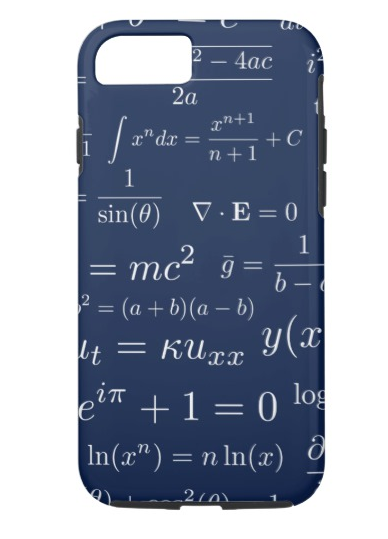 (Via Zazzle)
Drive the tiny Sphero Mini robot ball around with your phone or with your face. Yes, you read that right, control the robot with your face!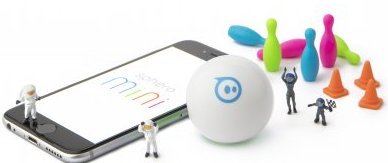 (Via Scientifics Direct)
Edible Math!
We can't let you leave without at least one sweet treat, because the holidays just aren't complete without a little bit of chocolate.
Solid chocolate polyhedral dice is the perfect gift for the sweet-toothed, math-loving game-player in your life.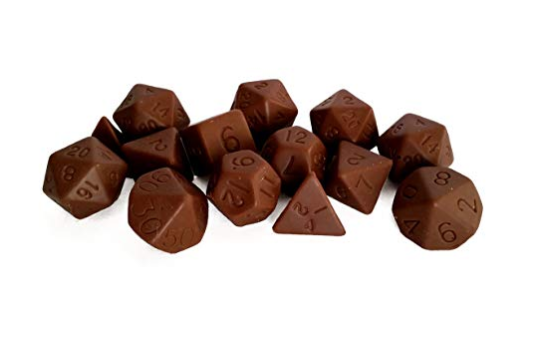 (By Twisted Treats)