Sara Ochoa Keeps Pets Happy and Healthy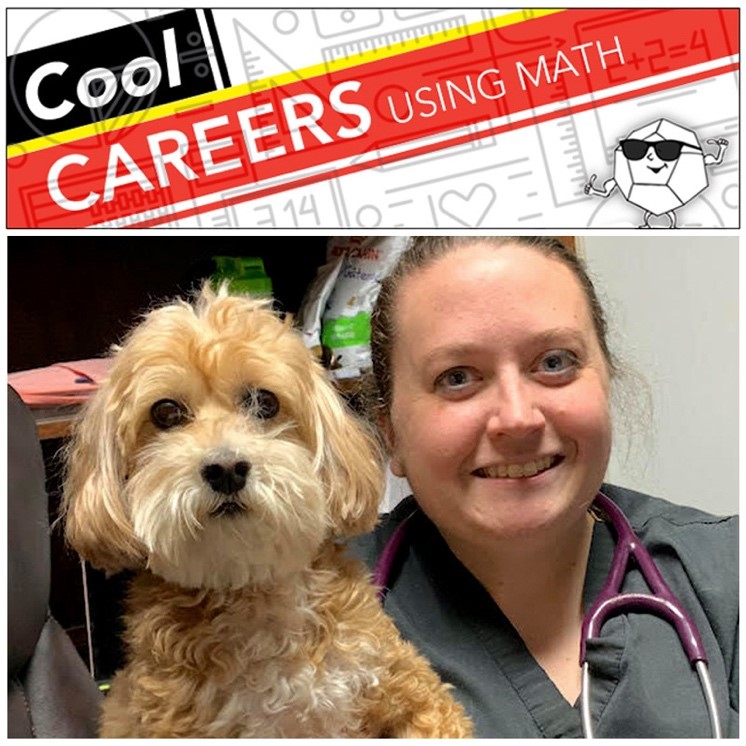 Dr. Sara Ochoa grew up in rural Calhoun, Louisiana. Like many children, she dreamed of being an animal doctor. She got plenty of practice thanks to the variety of wildlife in her area — and her open-minded parents.
"My parents kindled my dream of being a veterinary doctor by allowing me to have pretty much whatever animal I wanted," she recalled. "I would rescue all the little animals outside: baby birds, kittens — even the tortoise that came into the backyard — and I tried to mend them. I had turkeys, ducks and geese, dogs and cats. We had them all as pets."
Also like many children, Ochoa struggled with math. Fortunately, a caring fifth-grade teacher gave her the personal attention she needed to understand how math works, opening the door for her to achieve her dream.
"She really took an interest in me, saying, 'Okay, you really need to get this down. This is how you need to do this.' She took some extra time with me, and that helped."
Having that intervention before she got to middle school made a tremendous difference in her life, she said, and she sailed smoothly through most of her high school and college math courses.
Math in Veterinary Science
To become a vet, a college student needs to take a list of prerequisite courses, primarily in the sciences. Most pre-vet students major in biology or another science. Veterinary schools either require or recommend calculus and statistics as well.
Sara received her bachelor's degree in animal science from Louisiana Tech University, where she took college-level algebra and trigonometry. She then got her veterinary medicine degree from St. George University in the West Indies, where she helped with sea turtle conservation and took a course in "medical math" that focused on calculating fluid rates and drug dosages.
Now a small and exotic veterinarian for the Whitehouse Veterinary Hospital in rural Texas and a consultant for Doglab.com, Ochoa regularly uses algebra and arithmetic.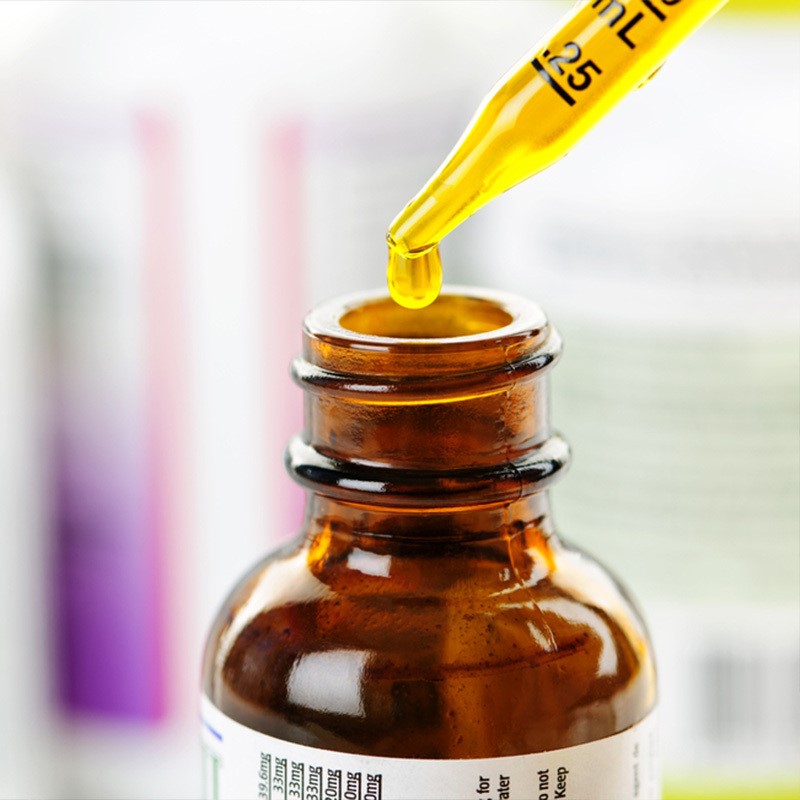 "I use math on the job every day," she said. "We weigh the animals using pounds, but a lot of our dosages need to be given in kilograms, so I have to convert pounds to kilograms. Then the drug should be given at 'so many milligrams per kilogram,' and the concentration is 'so many milligrams per milliliter,' and you just continue. It's an algebraic equation that I use every day, all day, to calculate drug dosages."
Ochoa typically uses a calculator to ensure precision. But in life-or-death situations, such as when a dog comes in after eating an unknown quantity of chocolate or swallowing their owner's medicine, Ochoa has to think fast, relying on mental math to estimate dosages before it's too late to save the sick animal.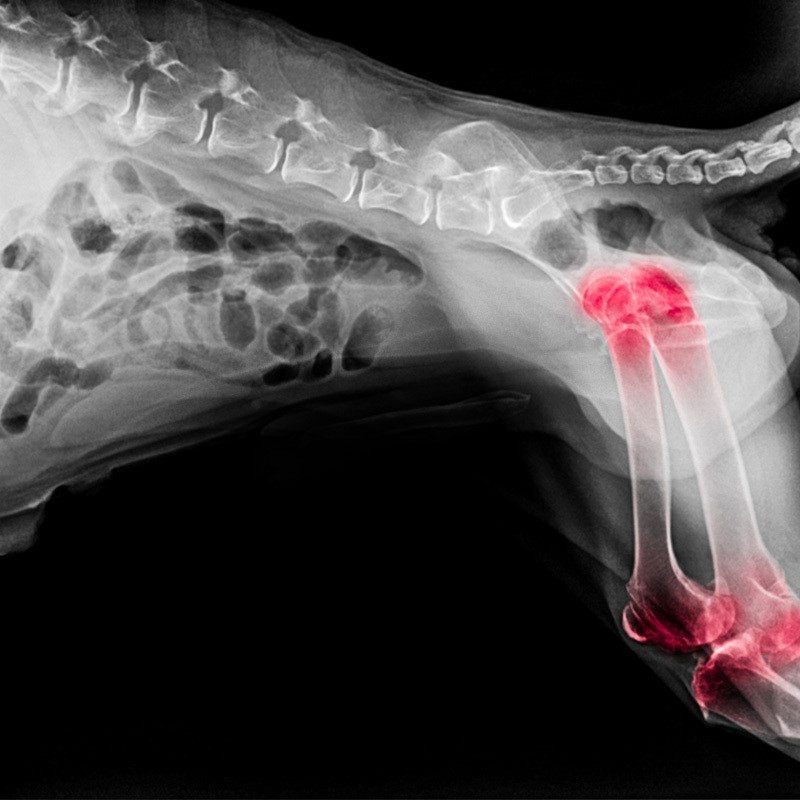 Cool Job, Rewarding Career
"Some of the best parts of my job are seeing all the animals that come in, from puppies to exotic animals," she said. "If they come in sick, I can help them. Then they get to go home well and happy again."
[Like the time a young German shorthaired pointer, near death, was brought in by its owners. X-rays revealed a major blockage in its stomach and intestines. In surgery, Ochoa removed 10 socks from the suffering dog.
"And the next day," she said happily, "this dog was back, bouncing off the walls again."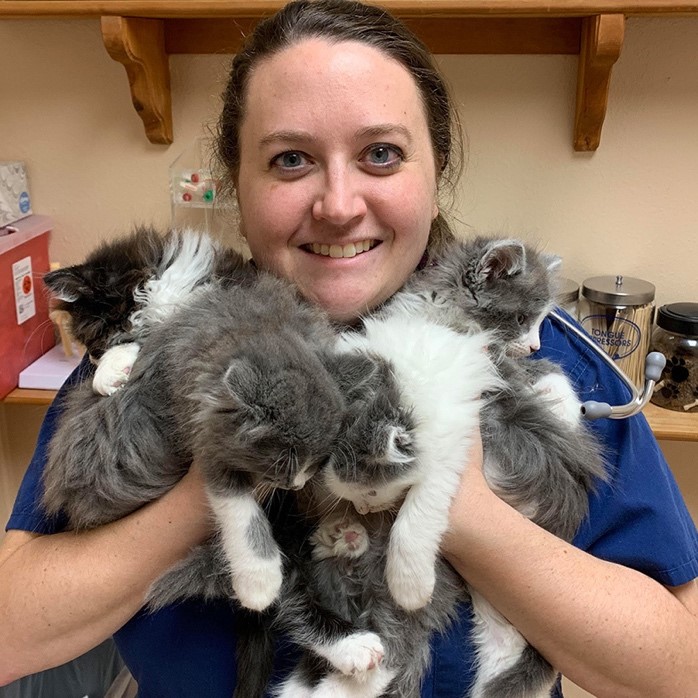 Ochoa shares her expertise and love of veterinary medicine with young people by volunteering to teach at the local high school and veterinary technician school. She hopes more children will follow their dream of helping animals through veterinary science.
"I highly recommend it to young people," she said. "You can make more money in 'people medicine,' but animal medicine is very rewarding."